For more information or help choosing your plant transporter or plant trailer, please call Blendworth Trailer Centre on 02392 412 731 or email sales@blendworthtrailers.co.uk.
Ifor Williams Plant Trailers and Plant Transporters
The Ifor Williams plant transporter trailer range is designed specifically for transporting plant machinery and has been standard equipment for many plant hire firms since the 1980s. The new GX series of Ifor Williams plant trailers available from Blendworth Trailer Centre adds an extra dimension to the range.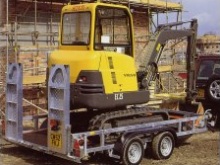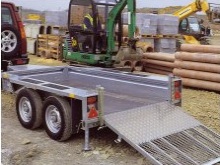 The GP series of plant trailers, widely regarded as the toughest trailers in the industry, have an open rectangular steel framework, integral with the chassis. These models have a longer draw bar than their GD cousins and a built-in bucket rest. Maximum gross weight of the GP106 and GP126 is 3500kg.
The GX series trailers are a new breed of plant trailers, constructed from folded pre-galvanized steel sections with filled-in sides for greater flexibility. The new body design allows the machine operator to safely step down from the cab. All trailers have the option of hinged adjustable skids or a full width loading ramp.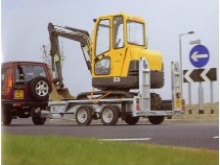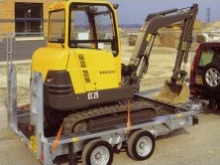 Plant Trailers / Transporters Size Combinations

Internal Width

Platform Length

Loading Height

Side Panel Height

2.45m

3.03m

3.06m

3.66m

1.27m

GX84

0.43m

0.27m

1.57m

GX105

0.43m

0.27m

1.80m

GP106

GP126

0.40m

0.29m

1.84m

GX106

GX126

0.41m

0.27m
Get in touch

For more information and advice on our full range of plant trailers and plant transporters for sale or plant trailers for hire please call on 02392 412 731 or email sales@blendworthtrailers.co.uk.
We also service and repair plant trailers, inspect and fit tow bars.